Music I Like
Give It To Mikey My brother!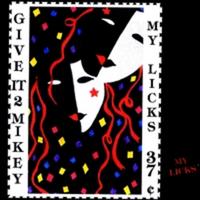 Photography Resources
BOSSarts.org Art House Boss Arts - a critique-free environment.


Recovery Resources
Tough & Tender Productions, Music & Messages for the Heart
Christians in Recovery We feel that the Bible supports and expands our understanding of the 12 Steps. As a result, we are better equipped to face the challenges of our own recovery and, in turn, to help others with their recovery.
Music Resources

IndieBiz.com
The purpose of IndieBiz.com is to get unsigned bands making money in the music business as quickly as possible. That is what will get you the attention that you are seeking from indie and major record labels, managers, music distribution companies, and others in the music industry.

OtterSong Records
Welcome to OtterSong Records on the world wide web. OtterSong Records features the best in independent ambient, electronic, progressive rock and world music.
Seth Jackson's Songwriting and Music Business Page
www.stompinground.com An independent Music oriented web site featuring Independent/unsigned bands, indie band listings, Music news, Record label listings and many other resources to promote your band for free!.
Authorware Resources
Michael Greenberg Home Page - Authorware projects, VRML, 3D stuff, Director projects, mTropolis projects, Computer Illustrations and comments about Macintosh.
Successful Multimedia. Joe Ganci's Home Page I have met Joe on a few occassions and have received help from him on Authorware problems. He is one smart cookie, a nice guy and he's written some very nice material on Learning Authorware. Highly recommended reading whether you are new to Authorware or a seasoned user.
Film Resources
Visionary Films - Home of director/producer/actor Todd Portugal - Awesome Independent Film Maker.
Multimedia Resources
Mementech is a full service marketing company specializing in new media. We design and implement intergrated operations and marketing tools. Our tools allow Mementech's clients to conduct business faster and more efficiently via internet, intranet, and interactive multimedia.
Mark Roussey, Media Expert - At this Web Site you will find valuable information covering the topics of multimedia, Internet technology, videoconferencing, and multimedia networking.

Video Resources
Visionary Films Web site of Todd Portugal - Director/Writer/Producer of Retreat-The Music Video and other films.

Friends Home Pages
Deborah de Vries Eclectic art site with jewelry, painting, sculpture and you never know what else. Also lots 'o cool lynx.